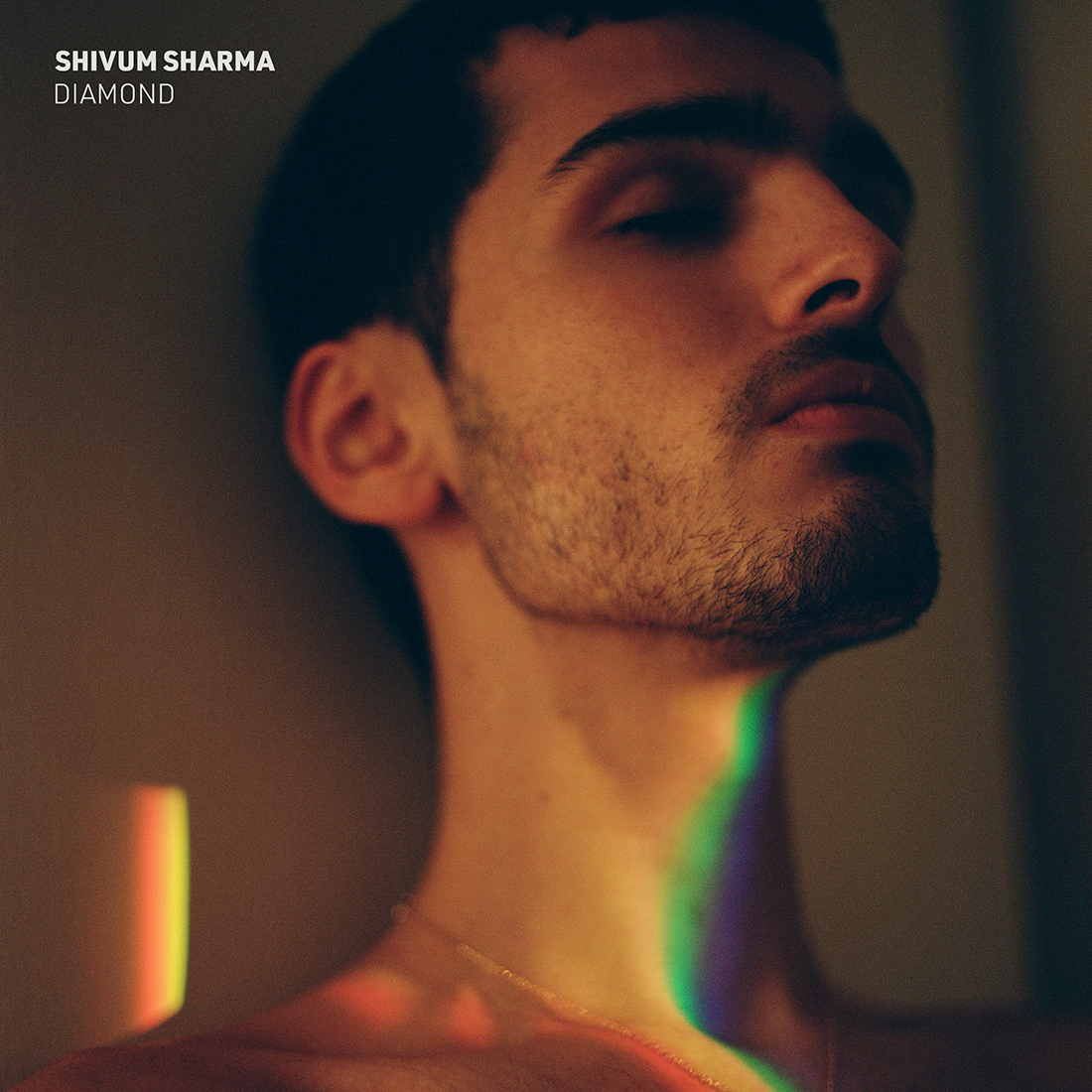 South London artist Shivum Sharma has returned from writing and producing other artists with a new focus on his own sound. With this new EP Diamond, Sharma shares his musical vision with a wonderful R&B soul that might melt your heart.
The EP opens with the self-titled track "Diamond." The song calmly begins as Sharma's honey-smooth vocals drip over an acoustic guitar. A mixture of whimsical lo-fi horns and tones take the listeners to heavenly bliss. Once the drums hit, you can't help but start swaying your body side to side. Layers continue to grow the experience with his tender voice remaining the main focal point as it masterfully fades in and out. Sharma's falsetto perfectly showcases his vocal range with softness and force. He also collaborated with fellow queer artist Kindness to provide a remix of the song. "Diamond (Kindness Remix)" is shorter including more of an emphasis on effects making the soundscape feel more epic. The original version beams with sunshine while the remix is chaotic yet illustrates raw emotions.
The second single off the project, "Ride," features vocals from Sarah Meth and mixed by Ben Baptie. The vibrant song captures the vibe of taking a drive to unwind. The mood is sensual as Sharma's words reveal a side of empowerment in vulnerably. As Sharma explained, "It's about not feeling enough, but fronting and giving it all you've got anyway. Living in the shadow of another's glow but enjoying the ride enough to stay exactly where you are anyway, soaking up all that it brings." The ending blends Sharma suave demeanor while his high pitch voice echoes in the background.
Shivum Sharma slows things down on the last track "Waiting Room." Accompanied by eerie synths and backup vocals by Summer Pearl, Sharma uses his deep understanding of pop music to examine the effects of social with the opening line, "Checking up on you, it's all too easy to do. Watching you online, I'm busy wasting my time." Shivum believes our culture is too entrenched in technology leaving us hyper-connected to everyone and everything. "Modern society is increasingly enabling us to watch over each other's every move. It's constant and it can be all-consuming, making us obsessive and preventing us from looking into ourselves."
Shivum Sharma has some bangers on Diamond. His soothing R&B vocals immerse listeners as deeper messages surface. On each song, Sharma's evocative tone drifts with the rhythmic flow of the beats with grace. His collaborative efforts have allowed him to hone in his skills to return with a truly expressive EP well worth a listen.
Diamond is available now via AWAL.